Apparently the French developed "The French Press" – who knew?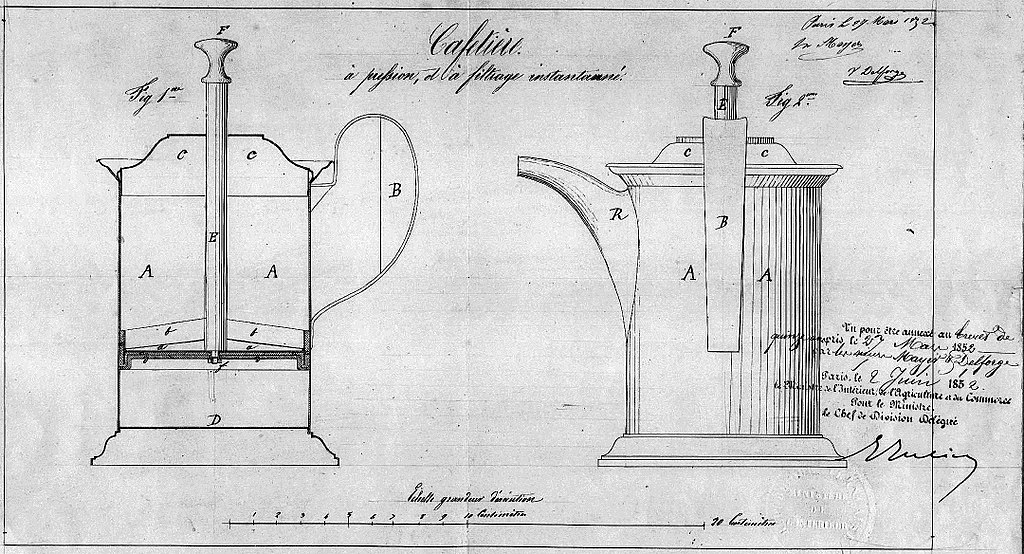 In another installment of The Story Behind the Brand, comes a brief history on the French Press. A must read for all you coffee lovers. Enjoy this short story with your favorite cup of Java!
"From the beginning, the French devoted more attention than any other people to coffee brewing," William Harrison Ukers wrote in "All About Coffee," published in 1922. The first French coffee maker appeared around 1800, Ukers claimed, and the first one made of glass followed 40 years later. Though Ukers's encyclopedic work defined dozens of devices, it never mentioned the simple plunger-style vessel that we've come to call the "French press."
That coffee maker — known as the cafetière in Britain — wasn't popular until after Ukers's death, but the technology was around long before he wrote his book. In March 1852, a Paris metalsmith and a merchant received a joint patent for "the filtering of coffee by means of a piston." The patent described a rod attached to a piece of tin pierced with holes and sandwiched between two layers of flannel. The rod would be pressed by hand into a cylindrical vessel. "By lowering the piston," the inventors wrote, "filtered coffee is obtained above it, perfectly clear."
But the French press did not become well known until the late 1920s, when a Milanese firm patented a version of the French invention. The company perfected the device in the years that followed: A version introduced in 1935 had a spring that wrapped around the plunger discs to hold them flush with the cylinder.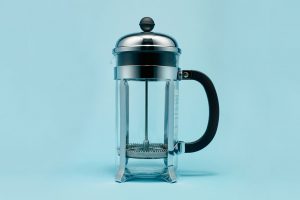 A similar design spread through Europe in the 1950s. But it took a while for the gadget to make its way to the United States, and still longer for it to gain its current appellation. (Even now, the Oxford English Dictionary defines the French press first and foremost as an exercise designed to "develop and strengthen the biceps.") As of the early 1980s, some Americans followed British usage and called it a cafetière; others used the phrase "French plunger-type." In 1993, Florence Fabricant explained the "French-press method" to readers of The New York Times as a favorite of connoisseurs. The method had one major drawback, she noted: "The coffee is sometimes muddy."
Now, for a new and cool coffee style, the ASOBU® PourOver fully funded in KICKSTARTER!