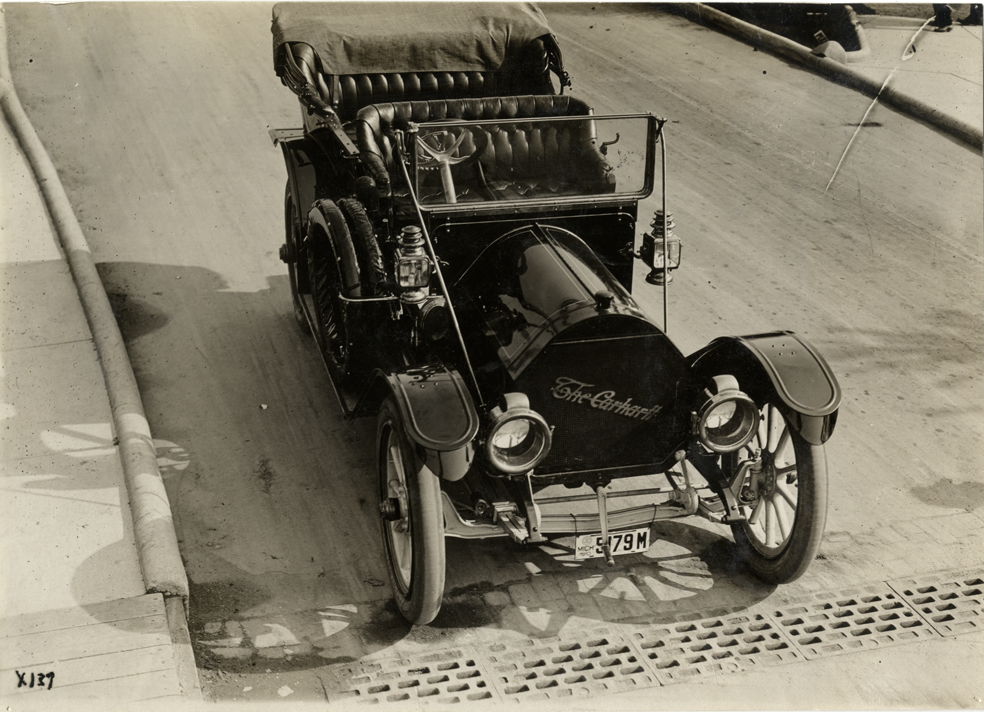 More than just a clothing company, Carhartt played a small role in the development of the automobile industry in the United States at the turn of the 20th century. A true pioneer in every sense of the word, Hamilton Carhartt attempted to put his own stamp on the automobile industry of Detroit. Today, all that's left is a burgeoning clothing company and the diminished legacy of an automobile company that never made it out of the garage.
The Story of the Carhartt Automobile
as told by Matt Wolfe.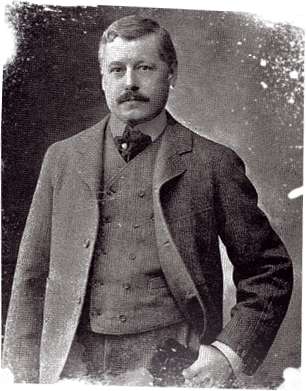 Founded by Hamilton Carhartt (pictured left) in Detroit, Carhartt Inc. has been making durable work apparel since 1889. Carhartt became the clothing brand of choice for numerous railroad workers during the turn of the century, and the company's apparel later became a common uniform for construction workers, farmers, and numerous other blue collar trades. What isn't as well known about the prominent purveyor of overalls is its brief foray into automobile manufacturing.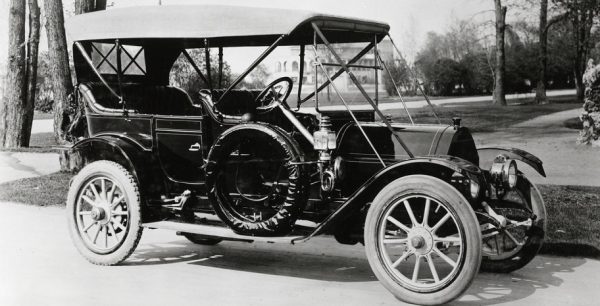 By the early 1900's, Hamilton Carhartt's clothing company had grown into a profitable business and he wanted to expand into other industries.
Hamilton's interest in building cars is a bit ironic considering many of his customers worked for the railroad, but Carhartt saw his expertise in garment manufacturing as his gateway into the lucrative car business. He was an early adopter of the automobile, having purchased one of the first Detroit made Packards in 1904, and a member of the Detroit Athletic Club along with auto barons Henry Joy, Walter Chrysler, and Roy Chapin Sr., an association that likely helped pique his automotive interest.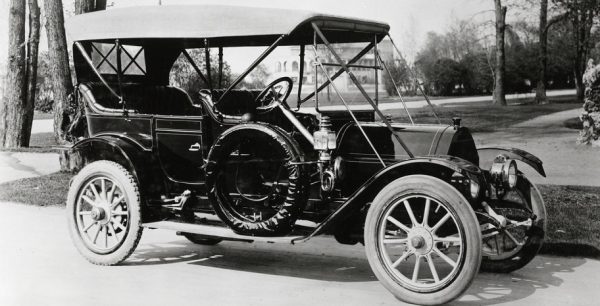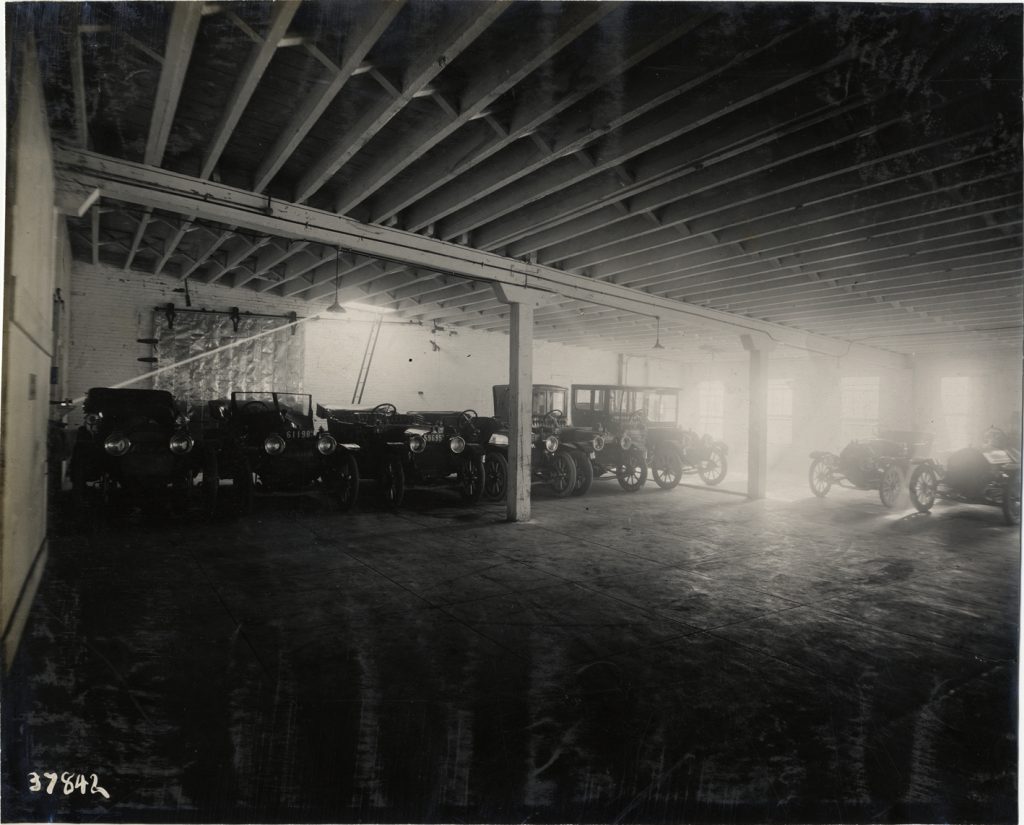 The Carhartt Automobile Corporation was incorporated in New York State in April of 1910 with Hamilton Carhartt as president and his son, Hamilton Carhartt Jr., as VP and General Manager. "Twenty-eight years' progressive manufacturing success culminates in Carhartt Cars" read some of the advertisements. Carhartt's prototype car was called the "Thirty-Five" (named for its engine's power output). Carhartt later offered two models; a 25 hp "Junior," which sold for $1100-$1250, and a 35 hp "Four," which was sold in a plethora of body styles for $2250.
By comparison, the most expensive 1911 Ford Model T topped out at $1200, while the cheapest Packard started at $3200, making Carhartt a mid-price competitor. All Carhartt vehicles were powered by Continental brand motors and assembled at a factory in Detroit on the corner of Jefferson Ave. and Townsend (now Baldwin).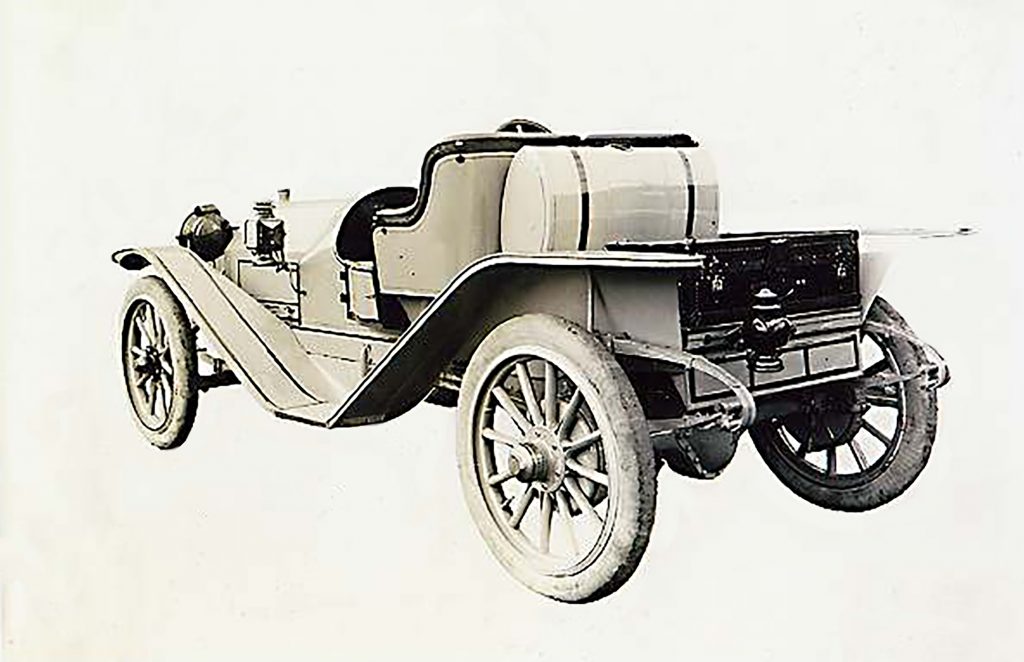 In June of 1910, Carhartt opened a New York City showroom situated in the lobby of the Plaza Hotel. Newspapers wrote of visitors that were "pleased at the novel spectacle of a fully assembled automobile on view in a hotel." Carhartt automobiles frequently appeared in the news; officials for the 1910 Chicago to New York airplane race used a Carhartt car to follow the race route and there was also a report of a Carhartt car pulling other vehicles out of distress during a winter snowstorm. During Christmas that year, a tree was erected inside the Carhartt showroom and decorated with cards bearing the name of customers who had purchased a car. Carhartt automobiles were used to ferry visiting social dignitaries around New York, including Duke Franz Josef of Belgium who "expressed a great deal of Interest in the mechanical construction and graceful outline of the Carhartt car.
A 1912 Carhartt "Fore-Door Touring Runabout", one of the last Carhartt vehicles to have been built.